Brand Message Before: "SCALABLE + SEAMLESS + CUSTOMIZABLE"
Brand Message After: "ADD LUMINOSITY, SHIMMER, AND DEPTH TO INTERIOR SPACES."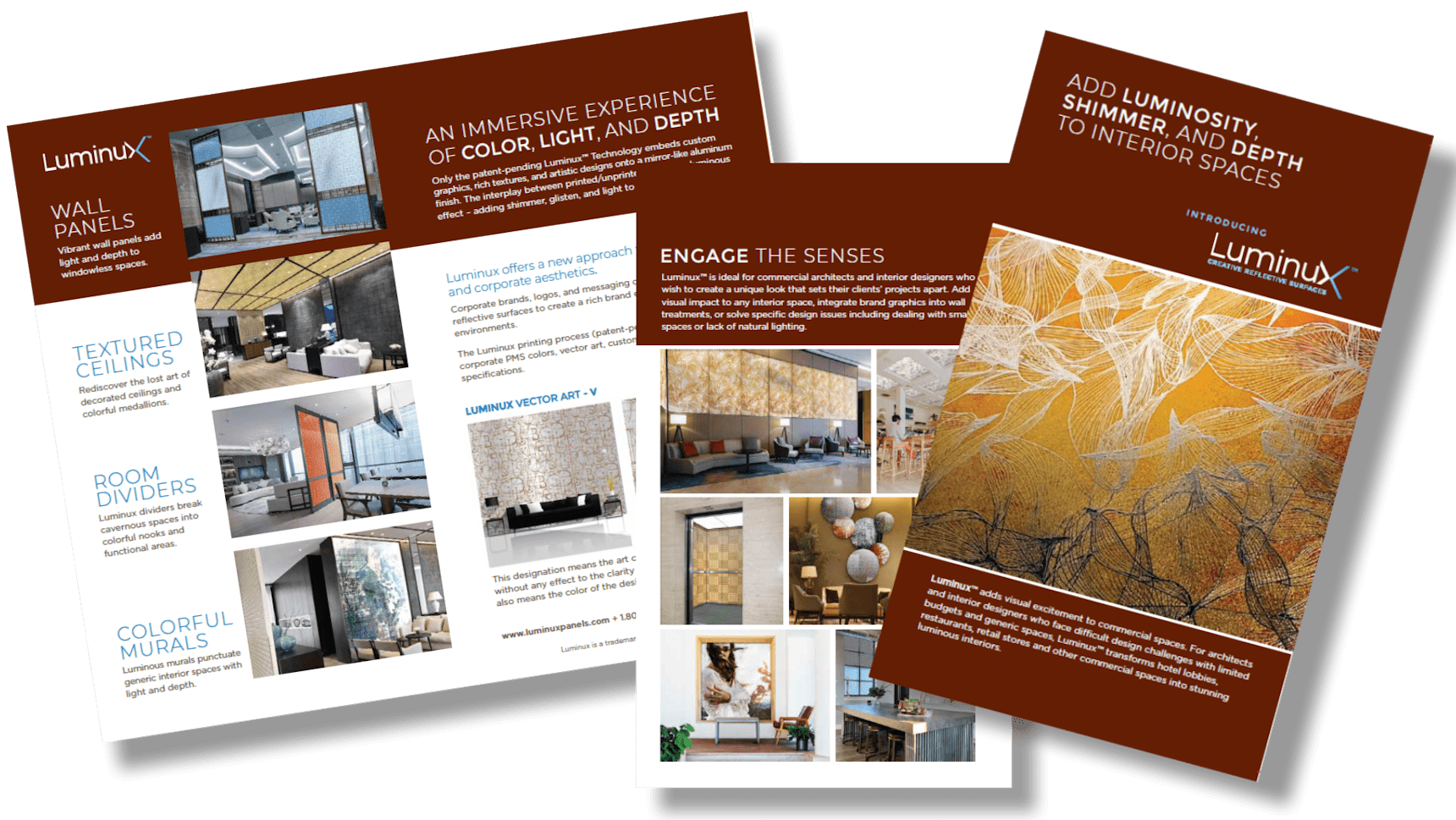 Angelique Jackson developed a unique decorative wall panel system – Surface 3 Design – for commercial interiors.  After reading "Brand Story," she realized that her new brand was not on target. S3D offered a long list of features, but not a defining brand position in a crowded marketplace.
Using the Brand Story Workshop process, we identified:
Target Customer: Commercial Interior Designers
Their Need: Bringing light and depth to drab generic spaces and creating a wow factor for clients with limited budgets.
Unique Solution: The S3D printing process creates a rich immersive design experience that shimmers with luminosity.
Brand Concept or key idea: Luminosity
As a result, we refocused the S3D brand as a way to create a luminous, immersive design in a difficult commercial space.
The brand positioning process included rebranding the company from Surface 3 Design to Luminux. The logo, brochure and Web site were also redone.