The first step-by-step guide for new and existing businesses wishing to create a successful brand.
Whether you plan to walk dogs, solicit major donations, or build a multimillion-dollar tech company, the Brand Story® process will help you build a love relationship with customers, prospects, and donors.
25 years of agency experience distilled into an entertaining, easy to follow, no-cost approach.
Brand strategist, Bruce Miller, reverse-engineered his agency's process into a series of simple steps – identifying the target customer, creating a secret sauce, positioning the brand, building out your story, and marketing to the world – that anyone can follow.
Learn the secret sauce of brand positioning to align your product to the needs of your customers.
Every effective brand offers a solution to a problem. In thirteen entertaining chapters, you will learn how to position your product or service to solve the needs of your customers — even on a shoestring budget.
"One of the most unique books about brand that I have ever come across."
"As a marketing professional of 20 years, I think Brand Story is one of the most unique books about brand I have ever encountered. Bruce shares entertaining stories with wit and subtle humor about real-life examples of brands throughout the 20th century. He relies on rich story-telling, and "shows me" rather than "tells me" what goes into a successful brand…. If you really want to make your company successful, you've got to read this book."
C.M | Director of Content Strategy at Healthcare Tech firm
"Brand stories are real stories ...a compelling read."
"Bruce leads the reader to his thesis that the best way to sell a brand is through its story, from the tiniest pressure-washing businesses to large corporations. The book is filled with entertaining snippets of the backstories behind brands, concluding in a few in-depth interviews with business owners. The book has a dynamic and fun layout, excellent visuals, and clean design, including thought-provoking activities scattered throughout to engage the reader. Ultimately, Bruce reminds us that people are at the heart of brands and their stories: "A story is the smallest unit of emotional transformation." Highly recommend for anyone building a brand or just interested in a good story."
C.M. | Freelance Illustrator, Assistant Professor of Art at Georgia Gwinnett College
"This is f**king amazing!"
"We are right now, this moment, rebuilding our tired old website.  I will pay for ten copies of this when it comes out, as I spent all night reading it from cover to cover.
You have done an absolutely terrific job here.
IT IS AWESOME! Truly."
B.G. | Managing Director Venture Capital Fund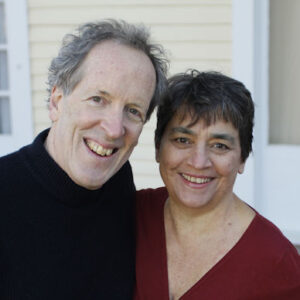 After I left my agency to begin a career writing books, I noticed my fellow empty-nesters starting businesses — stumbling and bumbling without direction or strategy on how to make their idea work.
Today, with all the layoffs from COVID-19, more people than ever want to go into business for themselves. Setting up a business (licenses, agreements, bank accounts, websites, and business cards) is the easy part. Getting someone to want what you're selling is a daunting challenge.
In the past, with luck and time, you could create a loyal following for a brand. There's probably a decades-old diner in your neighborhood that proves this point. But, you don't have that luxury.
I reverse-engineered our $10,000 agency process into a $15 book. Maybe it's madness to give away my Brand Story® secrets, but now that I'm semi-retired, I want to see recent-grads, corporate burn-outs, and retired second acts take part in America's entrepreneurial spirit.
Buy the book, build a strategy, and then follow your dream.  — Bruce Miller


$45.00 | Print Book:  244 pages | 8.5×11 format
(Kindle not available at this time)


$14.99 | ePub Book:  For iPad
(How to buy Apple Books with your iOS app)


SALE  $14.95  $9.99| ePub Book:  For iPad and Android tablet, and Windows PC
How to buy books on Google for Android, iOS, and PC
Everything you need to launch your startup brand:
INTRODUCTION:
The improbable path by which the author became a successful brand strategist.
01 IN THE MOOD FOR COFFEE?
How successful brands pull you off the freeway for a cup of java through the power of association.
02 BRAND POSITIONING: A BRIEF HISTORY:
Fifty years ago, David Ogilvy, a door-to-door stove salesman changed the advertising industry forever by introducing the art of brand positioning.
03 REVERSING SPACE:
Learn to connect with your customers without expensive market research: Learn from Steve Jobs on how to put the customer experience first.
04 THE BRAND STORY WORKSHOP:
Follow the step-by-step Brand Story process to position your product to stand out in the market.
05 THE NAME GAME:
More science than art, how to select the perfect name — even when every domain name is taken..
06 ON YOUR MARKS, TRADEMARK!
When to apply for a trademark —  and how to do it without a lawyer.
07 CREATE A LOVE RELATIONSHIP WITH CUSTOMERS:
Build customer relationships that go the distance with a 10-part Brand Story platform: 1. Brand Concept, 2. Brand Character, 3. Brand Promise, 4. Brand Vision, 5. Brand Look, and more.
08 THE ELEVATOR PITCH:
How a game-changing pitch in a Silicon Valley men's room launched a career in clean technology. Create a 3-minute pitch that will guide your Website, sales collateral, advertising, and brand messaging.
09 LOOK AND FEEL:
The failsafe approach to build a credible look. Use Pinterest to create a creative brief to guide overseas design talent.
10 POSITIONING NON-PROFITS:
Discover how a day shelter for people with brain-injuries landed a $100,000 grant. Learn how to position your non-profit brand for major donors.
11 TOUCHPOINTS:
Build a universe of marketing touchpoints (Web, print, social, presence, advertising, etc.) that leverage your brand story for viral impact.
12 BRAND STORIES:
Learn from four compelling startup stories: We talk to the founders of Thrive Farmers, Sara Anderson, Form Yoga, and Klickly.
13 THE ROLLERCOASTER OF RISK:
Discover how to keep your idea moving forward despite the inevitable setbacks and risks when launching a startup.