Side by Side Brain Injury Clubhouse, Inc., a day program for people with traumatic brain injuries, was launching its first multi-million campaign –
a $3 million effort to upgrade their facility, expand staff, add programs, increase visibility, and validate their clinical approach. As a relatively small program run out of a converted house in Stone Mountain, Georgia, Side by Side was preparing for its moonshot.
The challenge was to elevate Side by Side's brand image so that major donors would feel confident in funding the campaign.
Miller eMedia used its Brand Story approach to re-position the brand, build out a brand platform, and develop a 20-page case statement to pitch major foundation donors.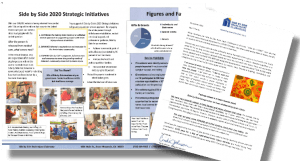 Old Materials – Previously, the organization used single-sheet trifolds and letters for its development efforts.
Case Statement – Miller eMedia wrote and designed a 20-page case statement for the fundraising effort.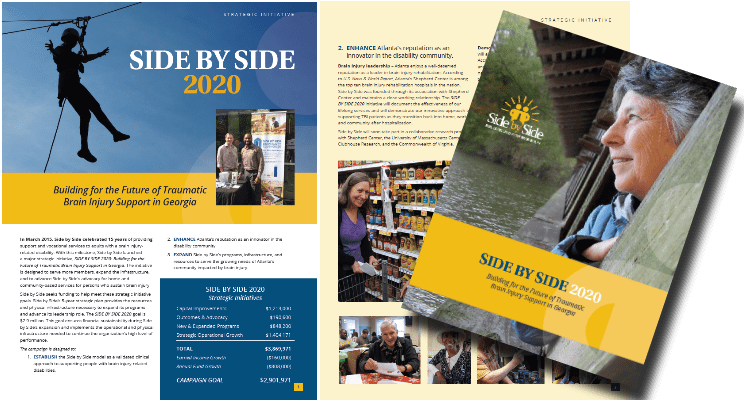 The efforts resulted in a $100,000 donation to kick-off the campaign.
Brand Identity – The project included a full rebranding of the organization:

Whether you sell B-to-B, B-to-C, or Non-profit to Donor, everyone responds to brands – including the donor community. This fact was born out when I received the following email from Side by Side, one of our non-profit clients:
"Bruce, guess what! We received a $100,000 check today for facility improvements. This was the meeting we created the case statement for!!! Thank you thank you!"