Kimberly-Clark faced a competitive recruitment market on college campuses.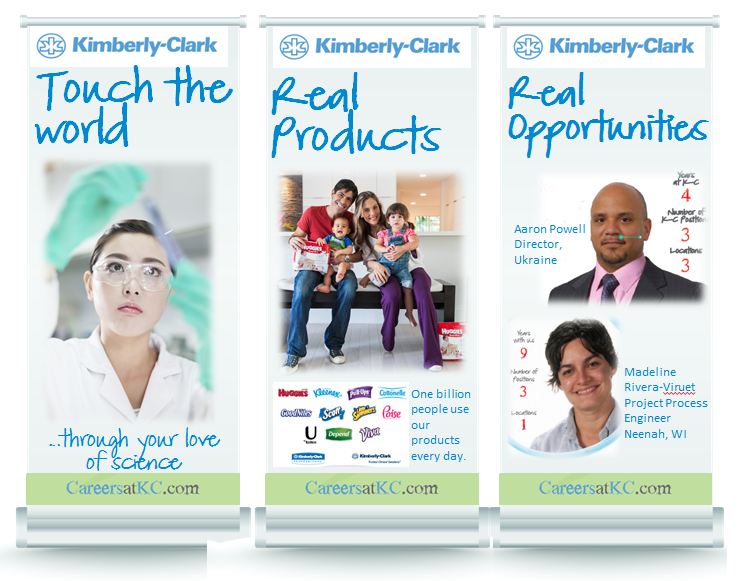 Miller eMedia developed conceptual comps and themes for the recruitment campaign.
Today, demand for the best and brightest college graduates is intense — especially against big names like Google, Amazon, Microsoft and others.
Kimberly-Clark's goal was to attract excellent, diverse talent to strengthen the company by recruiting talented college students from targeted campuses.
Miller eMedia was tasked to develop new recruitment messaging and themes for the company's recruitment exhibits, social media, and other forms of engagement.
Part of the strategy was to stress the opportunity to work in the real world of physical, sustainable products as opposed to purely digital products like Google and other tech companies.
The project included developing 4 two-banner exhibit themes with matching social media and video campaign ideas.
The project was developed for Relish Marketing of Decatur, GA.